The Southern Tier Athletic Conference is excited to welcome Waverly as its newest member, starting in the 2023-2024 school year! Waverly will join the STAC Central division with Chenango Forks, Chenango Valley, Owego, and Seton.
Official statement from Waverly Athletic Director, Richard McIntosh:
"On behalf of the entire Waverly School community, I would like to say thank you to the Athletic Directors, Principals, and Superintendents of the Southern Tier Athletic Conference for giving our athletes the opportunity to compete as a member in their league. Over the past 35 years, our athletic opportunities derived from Waverly's membership in the Interscholastic Athletic Conference which was comprised of mostly Class C and D schools. As Waverly's enrollment began to increase as our academic opportunities continued to grow, the need to find a league that would provide the Waverly Athletic Department a better opportunity to play more schools of similar size became a necessity. We in Waverly feel the STAC is the perfect opportunity to fill that need.
Waverly has a very proud athletic tradition, and our community supports its student-athletes as much as any other community, if not more. Waverly looks forward to bringing that pride to the STAC by developing new found rivalries with our neighbors down the Interstate while building relationships to promote growth in our programs. It is our hope that Waverly adds to an already great competitive league in the STAC while grabbing a piece of a championship pie when possible.
Knowing that we are joining a great league, Waverly is also excited for what we as a district are bringing to the table. Today marks the groundbreaking on a new project that will see a 214,000 square foot turf installed behind the high school which will completely encompass our baseball and softball fields while including a full size football/soccer practice space across the outfields.
Turf Plans: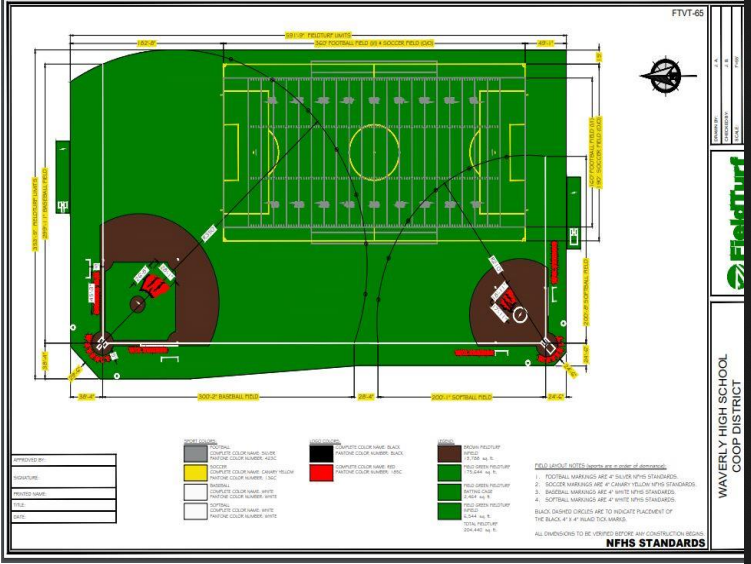 Waverly is also a community partner who strives to provide opportunity for our league and section or state athletic associations by making our facilities available for post-season play. We have hosted numerous Sectional and State events at our stadium and will continue to host whatever is needed by the various athletic entities searching for facilities.
Waverly Memorial Stadium (capacity 4,000)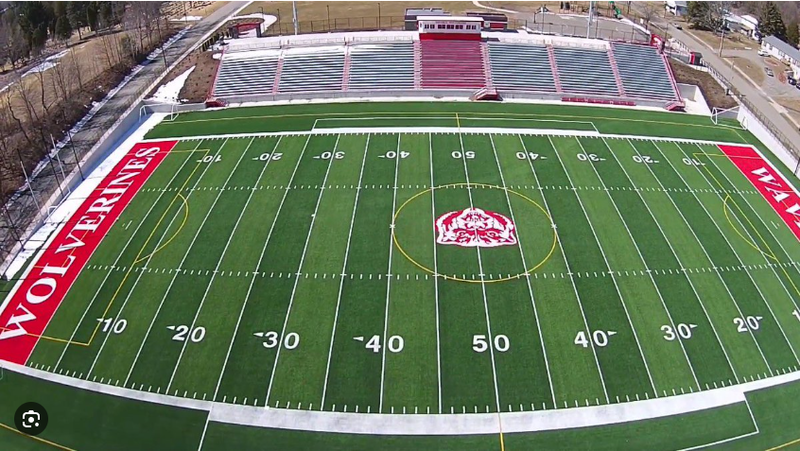 Waverly has also been involved with hosting league and sectional swim meets and invitationals in our aquatic center.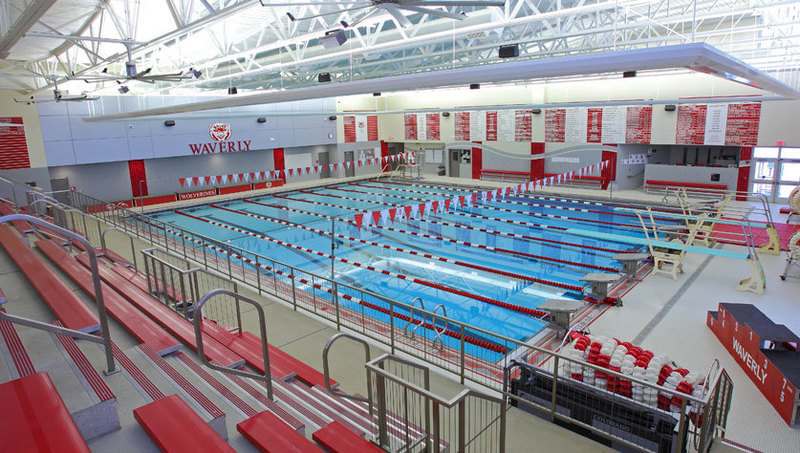 Lastly, Waverly is undergoing a major capital project that will create a new main gym, complete with dedicated volleyball court, basketball court, elevated indoor track, and four new coaching appropriate team rooms and new wellness center.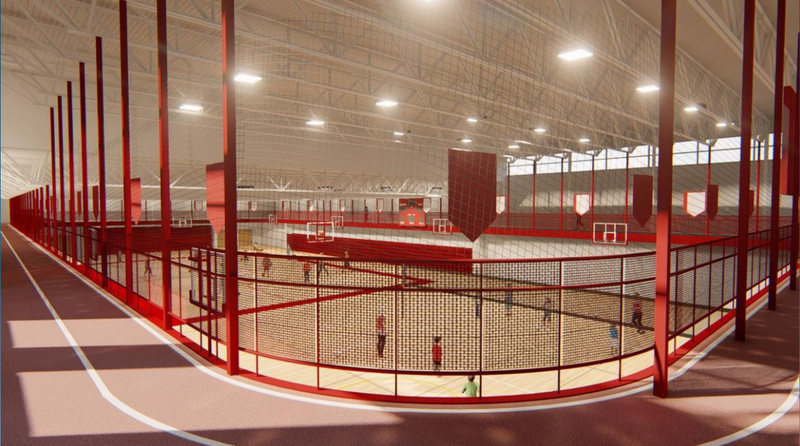 As stated before, Waverly CSD is super excited about joining the STAC, and look forward to developing new relationships within the coaching community while developing our sports teams as we compete against schools similar in size. Again, thank you to the STAC for taking us in, and we encourage you all to look for the Wolverines in a gym, pool, or on a field near you soon!"